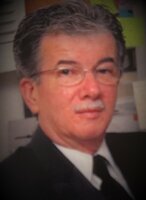 J. Gary Splane
It is with profound sadness and broken hearts that the family of J. Gary Splane announce his death which occurred on March 21, 2022 at St. Joseph's Hospital, Saint John. Gary was the son of the late John "Jim" Hatheway Splane and the late Edith Grace (Thomson) Splane.
Gary is survived by his childhood sweetheart, his loving wife, Mary E. (Taylor) Splane; daughter, Sarah J. Splane; granddaughters, Georgia "Gigi" and Sadie; brothers, Tommy (Darlene Trainor), Danny (Nancy Tufts) and Michael (Cindy Scott); sisters, Debbie (Oliver Emery) and Wendy (Ken MacLeod), many nieces, nephews, great-nieces and nephews and cousins. Besides his parents, he was predeceased by numerous aunts and uncles; sister-in-law, Mona (Taylor) Harrington; as well as mother and father-in-law, Lloyd and Jean Taylor.
Gary worked 35 years as a teacher at Quispamsis Elementary School, where he touched the hearts and direction of so many students. The outpouring of stories from students, sharing how Gary had changed their lives forever, has been overwhelming and very comforting.
His talents went far beyond books, as he was wise, funny, humble, generous and compassionate. He was loving and caring, a person who always put others first, a man without ego. To know Gary was to truly love him. He was very grounded in who he was and always saw the best in people. Gary could carry a conversation about any topic with confidence, as he simply loved learning.
He had a great love of nature and animals; never taking anything for granted and seeing the beauty in the simple things.
Gary went to great lengths to teach and instill his unconditional love to Mary and Sarah. Sarah, being his proudest accomplishment, had taught her at length to be the exceptional young woman that she is today.
After retirement from teaching, Gary worked at Point Lepreau for four years, where he enjoyed working with some of his university pals and former students. He was just one of those guys who could fit in anywhere.
Prior to his teaching career, Gary studied art under Fred Ross. He became a commercial artist with Jim Stackhouse Studios, Saint John, where as a young man, he was also introduced to the love of sailing. Gary was known as a great storyteller. He tremendously enjoyed the arts. Music and dance were his loves. He was a great example to us all. May he rest in peace.
Arrangements are under the care and direction of Brenan's Funeral Home, 111 Paradise Row, Saint John (634-7424). Although there will be no visitation, relatives and friends are invited to attend the funeral service which will be held from St. James the Less Church, 1760 Rothesay Road, Rothesay on Thursday, April 14, 2022 at 12:00 PM. As per the family's request, masks will be mandatory for those in attendance. For those unable to attend, the service will be livestreamed and can be viewed by visiting Gary's obituary on Brenan's website. A private interment will take place in Fernhill Cemetery.
For those who wish, remembrances may be made to a trust fund which is being established in Gary's name for an educational bursary c/o Quispamsis Elementary School or to Threshold Ministries.