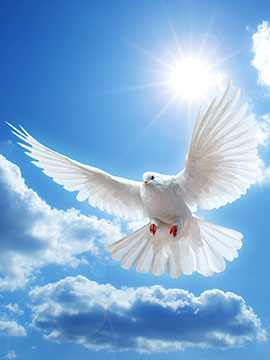 In Memory of
William Warwick
1913 - 2013
Public/Visitation
2:00 pm - 4:00 pm
Thursday, August 29, 2013
Brenan's Bay View Funeral Home
1461 Manawagonish Road
Saint John, New Brunswick, Canada

Get Directions
Public/Visitation
2:00 pm - 4:00 pm
Thursday, August 29, 2013
Brenan's Bay View Funeral Home
New Brunswick, Canada
Public/Visitation
7:00 pm - 9:00 pm
Thursday, August 29, 2013
Brenan's Bay View Funeral Home
1461 Manawagonish Road
Saint John, New Brunswick, Canada

Get Directions
Public/Visitation
7:00 pm - 9:00 pm
Thursday, August 29, 2013
Brenan's Bay View Funeral Home
New Brunswick, Canada
Funeral Service
11:00 am - 12:00 pm
Friday, August 30, 2013
Westfield United Chuch
New Brunswick, Canada
Service
Service Date: Friday, August 30, 2013 Service Time: 11:00 AM Service Location: Westfield United Church
Visitation
Visitation: Thursday, August 29, 2013 Visitation Time: 2-4 and 7-9 PM Visitation Location: Brenan's Bay View Funeral Home, 1461 Manwagonish Road, Saint John West
Obituary of William Warwick
Long time native of Saint John and Westfield, Bill Warwick passed away August 23, 2013, just 46 days after an exuberant and very happy 100th birthday celebration with family and friends. Born July 8, 1913, son of Harry (O.H.) and Nina (Bulyea) Warwick. Bill was predeceased by his loving wife Mary in 1997, and his beloved daughter Charlotte who passed away of MS two months later. In addition, his newborn daughter Elizabeth Ann died shortly after birth in1944, and his best friend and brother Harold passed away at the age of 94 in 2009. Bill is survived by his energetic 102 year old sister Marjorie, living in Penticton, and his 95 year old sister Phyllis, bowler and golfer extraordinaire, living in Westfield. He is also survived by his two daughters Heather Carlin (David), Kelowna, BC; Mary Ann Bibby, Edmonton, Alberta; son-in-law Gary Thurston (his partner Helen) Amherst, NS. He was much loved and will be missed by his 5 grandchildren: Stephanie Taylor (Mike), David Carlin (Darren), Ken Bibby (Kim), Andrew Bibby (Julie), Craig Thurston (Nancy) and his 7 great grandchildren: Graham and Laura, Chloe and Brooklyn, Shea, Cole, and Owen.
Bill grew up in Saint John graduating from high school in 1930 and then joined the Bank of Nova Scotia where he retired in 1973. As a highly respected and well loved bank manager, Bill and his family were transferred around the Maritimes about every two years: to Summerside, to Woodstock, to Kentville NS and to Yarmouth and then back to Saint John. Each summer the family always came back to "the Camp" in Westfield for the school holidays, and Bill and Mary finally built their retirement home on the old family property (1873) on the Saint John River. He was a very long time member of The Westfield Golf Club, an active member as a young man, then in later life as a social member.
Both Bill and Mary always participated fully in the communities in which they lived. Dad was always a volunteer in many services and organizations, among them Rotary, the YMCA, the Boys and Girls Clubs, school boards and the several United Church Boards in the various communities. In Westfield, after he retired he worked for several years for the Village of Westfield and took on several positions with the Westfield United Church. These were never "a duty" for him – he enjoyed the opportunities for social interactions, story telling, and laughter.
Having been transferred by the Bank to Montreal in 1940, Bill began his naval service at the Royal Canadian Naval Volunteer Reserve, Montreal Division in March of 1941. He and Mary were married in Saint John in August of 1940 and shortly after he was sent for Officer Training to Royal Roads in Victoria. After his training, for the next year and a half he served as Lieutenant on board H.M.C.S. Captor II in Saint John, NB.
Warwick's service on the HMCS Arrowhead, based in Halifax, began in January 1943. Warwick spent 955 days escorting Allied merchant ships across the Atlantic and down the Atlantic Coast to New York and Boston. On May 9, 1945, in the middle of the North Atlantic, Warwick received a signal from the Admiralty that the "German high command has surrendered unconditionally". His last assignment was to return the Arrowhead to the Royal Navy. With a small crew, he put it "on the mud" in Milford Haven in June 1945. Warwick was honorably discharged September 23, 1945.
Bill continued to have a great respect for nature and a continuing love of the River. He was one of the last survivors of the Sand Point Canoe Sailing Club from the 1920s and spent many hours salmon fishing in Northern New Brunswick and on the Miramichi with close friends. Lake Wedderburn however, a camp and lake belonging to the Warwick family for generations, truly became perhaps one of the most important parts of his life. Fishing with his buddies and his brother Harold during the fishing season, and then taking family and friends out in the summer for weeklong holidays were annual summer highlights.
In these past years, since 1997, Bill became a very happy traveler. He made several trips to BC and Alberta, the most recent being 2 years ago, for his sister Marjorie's 100 birthday. His more local trips were to Halifax, Woodstock, Fredericton, Charlottetown perhaps two or three times a year to visit old friends about his same age.
Friends and family will remember Bill not only for his sense of humour, his incredibly quick wit and his enjoyment of a good practical joke, but also for his positive attitude and love of life and his devotion to his friends and family. He was also known for his love of dogs and not least, for his fudge making abilities. His fudge has been eaten by friends, family, and colleagues across Canada for decades and he handed out the recipe at his 100th birthday party; he loved making it and he loved giving it away.
Bill was a true gentleman. He loved life to the fullest and had utmost respect for every person he met. He leaves behind a legacy of laughter, love – and fudge. A very special thanks goes out to Bill's several caregivers but especially: Valerie, Sharon, Brenda, Lynne, Edith and Valerie who have been so helpful and loving over the past few years, and to Dr. Jim West who through his home visits, his kindness, consideration and medical skills, helped make it possible for Bill to continue to take pleasure in living in his riverside home.
Visitation will take place at Brenan's Bay View Funeral Home, 1461 Manawagonish Road, Saint John West (634-7425) on Thursday, August 29, 2013 from 2-4 and 7-9 PM. A celebration of Bill's life will be held on Friday, August 30, 2013 at 11:00 AM from the Westfield United Church. Interment will take place in Fernhill Cemetery. For those who wish, remembrances to the Multiple Sclerosis Society would be appreciated by the family.
Share Your Memory of
William