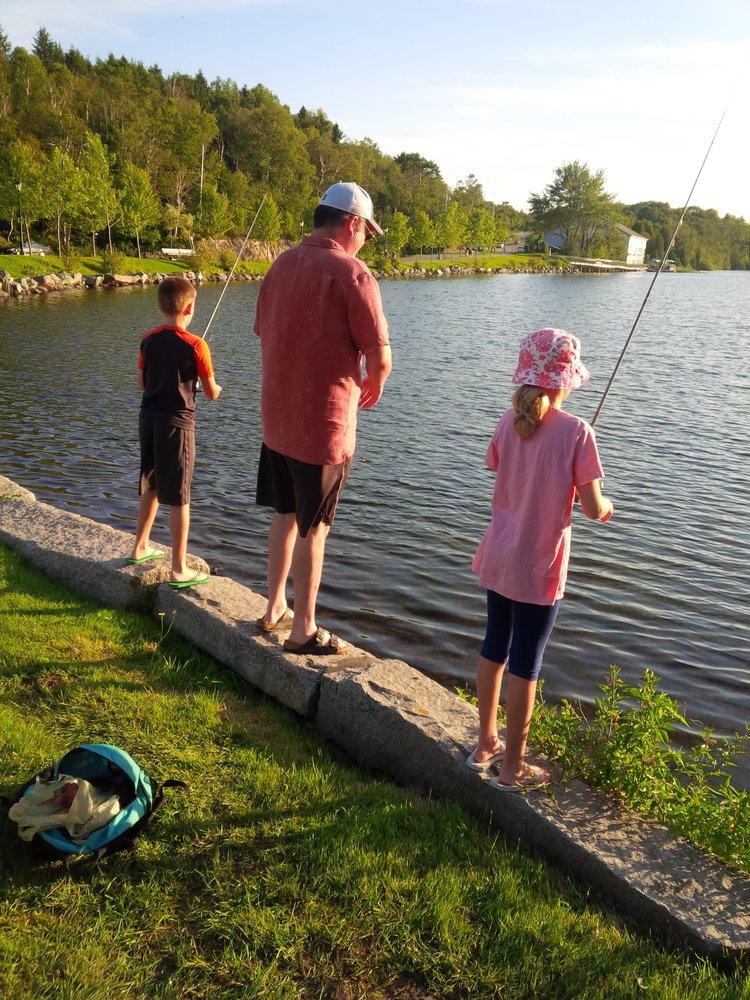 In Memory of
Jeremy Paul Noftell
1976 - 2020
Motorcade Procession
12:45 pm
Saturday, April 4, 2020
QPlex Arena
Randy Jones Way
Quispamsis, New Brunswick, Canada
A motorcade leaving from the Qplex at 12:45 PM and travelling past the Noftell family home will take place on Saturday, April 4, at 1 pm, as a tribute to Jeremy and a show of solidarity for his family.

Get Directions
Obituary of Jeremy Paul Noftell
It is with heartfelt sorrow that the family of Corporal (Retired) Jeremy Paul Noftell of Quispamsis, husband to Rebecca Bates and father to Claire and Ben Noftell, announce his sudden passing on Sunday, March 29, 2020 at the Saint John Regional Hospital.
Born on August 19, 1976, in Saint John, NB, Jeremy was the son of Brenda (MacNeil) Noftell and the late Paul Noftell. He is also survived by his two sisters, Angela Firlotte (Carl LeBlanc) of Bridgewater, NS, and Jennifer Doucette (Eddie) of Edmonton, AB, as well as several nieces and a nephew: Dominique Firlotte of Ottawa, ON, Kate Noftell of Bridgewater, NS, Joel, Audrey, Rachel and Caroline Doucette all of Edmonton AB; and mother-in-law Brenda Bates of Quispamsis, NB.
Jeremy grew up in St. Stephen, NB, where he lived until he joined the Canadian Armed Forces as a radio operator. Jeremy was a proud soldier, topping his classes and dedicating himself to serving his country, most notably through disaster relief in the Ice Storm and the Red River Floods. He moved quickly through the ranks until a training accident redefined his life path and cast a shadow over the rest of his life. After his accident, Jeremy put on a brave face, trying to hide his pain and soldier on for a few more years before retirement became his only option. After retirement, Jeremy earned a degree in Animal Sciences and dreamed of opening a wildlife refuge. He had always been a nature enthusiast and had a way with animals. When he was in the military, quizzing Jeremy on animal facts became a bit of a pastime for the guys. Although the wildlife refuge never came to fruition, over the years, our home was refuge to an assortment of animals, from the typical cats, dogs and fish, to some more unusual residents such as snakes, birds, lizards, turtles, spiders, scorpions and even abandoned baby birds and raccoons. It wasn't unusual to find Jeremy stopped along country roads, helping a turtle back to safety.
Jeremy's proudest moment was becoming a father. He loved his children fiercely. In their youngest years, he taught them a lot about nature. They helped him with all the tasks on our lakeside country property in St. David Ridge. We had campfires, hiked through the woods, swam, canoed and fished in the lake. And then we taught the children to skate, which developed into many hours of Jeremy helping them learn the fine art of goaltending. Although he had been a defenseman, he learned everything he could about goaltending to help them. That was Jeremy's way. If he took interest in something, he wanted to know everything about it and do it to the best of his ability. Over the years, hockey took our family on many wonderful trips together across the Atlantic provinces, Quebec, Ontario and the US. In the warmer months, we usually managed to tag on a trip to an amusement park. Jeremy was also a fabulous cook, a naturally talented musician, a movie and history buff, a car enthusiast, and a bit of a comedian. He did some great impressions. He was our hero, and his passing has left a huge hole in our hearts.
Arrangements are under the care of Kennebecasis Community Funeral Home, 152 Pettingill Rd. (849-2119). Since we cannot gather together at this time due to current health advisories, a motorcade leaving from the Qplex and travelling past the Noftell family home will take place on Saturday, April 4, at 1 pm, as a tribute to Jeremy and a show of solidarity for his family. Anyone interested in participating should be at the Qplex lower parking lot by 12:45 pm. We ask that you take a moment and think about Jeremy, share a story or a smile and remember him for the man he was to us. For those who wish, donations may be made to the charity of the donor's choice.
.
Share Your Memory of
Jeremy