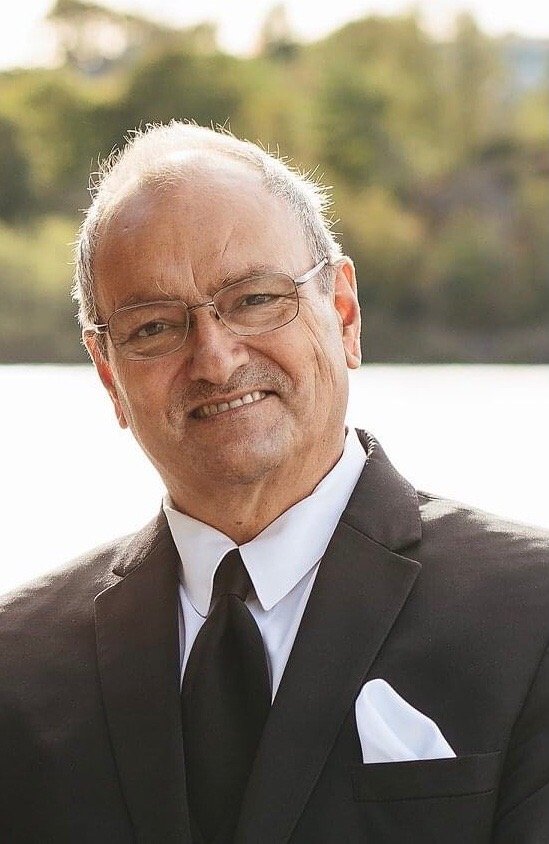 In Memory of
Carol Joseph "Joe" Mallet
1950 - 2021
Obituary of Carol Joseph "Joe" Mallet
Mallet, Carol Joseph "Joe"
1950 - 2021
It is with the heaviest of hearts that the family of Carol Joseph "Joe" Mallet, announce his passing on Monday, June 07, 2021. Occurring at the Saint John Regional Hospital, he was surrounded by his loving family. Born on October 2nd, 1950 in Saint-Simon, NB, he was the son of the late Martin D. Mallet and Stella Lanteigne.
Carol is survived by his loving wife of 36 years, Dorothy (Parks) Mallet of Grand Bay-Westfield, the light of his life-his daughter, Emily Anne Watts (Spencer) of Saint John, and his very special granddaughter, Charlotte Mae, along with her little sister arriving in August. His two sisters: Hedwidge (Isidore Dugas) and Liette (René Gionet) of Caraquet and five brothers Robert (Murielle LeBouthillier), Réal (Denise Mallet), Bernard (Jasmine Chiasson), Sylvain (Louise Landry) all of Saint-Simon and Guy who's residing in Alberta. He is also survived by a very special sister- in- law, Kelly (Andrew) Murray and their two children Grant and Claire of Grand Bay- Westfield and several nieces, nephews, cousins and friends.
Besides his parents, Carol was predeceased by his brother Fernand and sister Johanne. Those who knew Joe, knew he had a great appreciation for life! After retiring from NB Power- Point Lepreau in 2014, he spent much of his time at TNT Campground, where he could be found on the golf course or relaxing with Dorothy in the shade. He was an avid bowler in the Friday Night mixed league. Carol was a great story teller and loved to share adventures with his brothers at their hunting camp in Belleisle, NB. His smile, laughter and humor will be missed by many!
The family wishes to send a sincere Thank You to the nurses and staff of 3CS, Saint John Regional. The sincere caring you all showed gave the family comfort. A very special Thank You to Nurse Ricki who shared many laughs, hockey highlights and made Joe feel at home
Arrangements are under the care and direction of Brenan's Funeral Home, 111 Paradise Row, Saint John, NB (634-7424) In keeping with Carol's wishes, there will be no funeral service. Donations may be made to Bobby's Hospice or the Cancer Society. Online condolences may be placed at www.BrenansFH.com
Carol Joseph « Joe » Mallet
1950 - 2021
C'est avec tristesse que la famille annonce le décès de Carol « Joe » Mallet survenu le lundi 07 juin 2021 à l'Hôpital Régional de Saint-Jean. Né le 2 octobre 1950 à Saint-Simon, il était le fils de feu Martin D. Mallet et de feu Stella Lanteigne. Carol laisse dans le deuil son épouse adorée depuis 36 ans Dorothy ( Parks) Mallet de Grand Bay- Westfield, sa fille Emily Anne Watts (Spencer) de Saint-John et sa petite fille qu'il adorait Charlotte Mae Watts, ses deux sœurs : Hedwidge (Isidore Dugas) et Liette(René Gionet) de Caraquet et cinq frères : Robert (Murielle LeBouthillier), Réal (Denise Mallet), Bernard (Jasmine Chiasson), Sylvain (Louise Landry) tous de Saint-Simon et Guy qui réside en Alberta. Il laisse également dans le deuil une belle-sœur très spéciale Kelly (Andrew) Murray et leurs deux enfants Grant et Claire de Grand Bay-Westfield ainsi que plusieurs nièces, neveux, cousins et amis. Carol fut précédé dans la tombe par son frère Fernand et sa sœur Johanne.
Toutes les personnes qui connaissaient Carol se rappelleront comment il aimait la vie. Depuis sa retraite d'Énergie NB à Pointe Lepreau, il a passé beaucoup de temps à pratiquer ses loisirs favoris : la pêche, la chasse, les quilles (même s'il n'était le meilleur), le golf où il passait beaucoup de temps à jouer et se reposer sous les arbres avec son épouse Dorothy. Il aimait également le camping. Carol était un conteur né. Il aimait partager le récit de ses aventures. Son rire, son sens de l'humour vont certainement nous manquer.
La famille désire remercier chaleureusement les infirmières et le personnel du 3CS pour leurs bons soins. Un merci spécial à l'infirmier Ricki qui a partagé ses nombreux rires, ses discussions sur le hockey et qui a rendu son séjour à l'hôpital plus agréable.
Les arrangements funéraires furent confiés à la Maison funéraire Brenan, 111, Paradise Row, Saint-John (NB). Conformément à la volonté de Carol, il n'y aura pas de visite à la maison funéraire.
Des dons peuvent être faits à l'Hospice de Bobby ou à la Société du cancer. Vos condoléances peuvent être envoyées à : www.BrenansFH.com
Share Your Memory of
Carol Joseph "Joe"