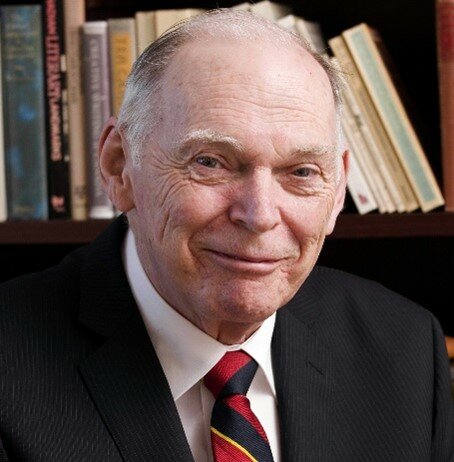 Obituary of Willis David Hamilton
The death of Willis D. Hamilton occurred peacefully at Saint John Regional Hospital on Friday, February 4, 2022. Born at Boom Road, Miramichi, NB, on March 19, 1936, he was the son of the late Herman J. and Minnie R. (Mullin) Hamilton. He was an educator by profession and a professor emeritus of UNB (Fredericton).
During the course of his career, Willis received different awards and honors, including a Distinguished Miramichi Educator Award, two UNB merit awards for innovative programming initiatives, an Award of Excellence from the American Educational Research Association (Washington, DC), and a 125th Anniversary of Confederation Commemorative Medal.
As "W. D. Hamilton," he was the author of numerous publications in the fields of education, literature, history, and biography. Hundreds of his profiles of New Brunswick historical figures are accessible online at the Provincial Archives website and the Dictionary of Canadian Biography website.
Willis was a long-time fly and bait fisherman on the Miramichi and is remembered for the daunting physical tasks he undertook around the family's summer cottage on the Little South West branch of the river.
He is survived by his second wife, Marjorie (Wingfield) Allan, of Saint John; six children from his first marriage to the late Viola Burke: James (Brenda), Alice, David (Leslie), Robert, John (Heather), and Patrick Hamilton; three step­children: Patricia (Allan) Clark (Craig), David (Susan) and Robert Allan (Taimi); eight grandchildren, two step-grandchildren, seven great-grandchildren, a sister, Mrs. Villa Urquhart, of Miramichi; a niece, three nephews, and several cousins.
Brenan's Funeral Home, Saint John is in charge of arrangements. There will be no visitation or funeral. A committal service will be held at Cedar Hill Extension Cemetery in Saint John at a later time.
Willis' wife would like to thank the staff of the Saint John Regional Hospital for their exceptional care.
Memorial donations would be welcomed by the UNB Depart­ment of Development and Donor Relations in support of the Miramichi Historians' Prize in New Brunswick History, which Willis and Marjorie established in 2008.
Online memorial donations and condolences can be placed at www.BrenansFH.com.
Share Your Memory of
Willis