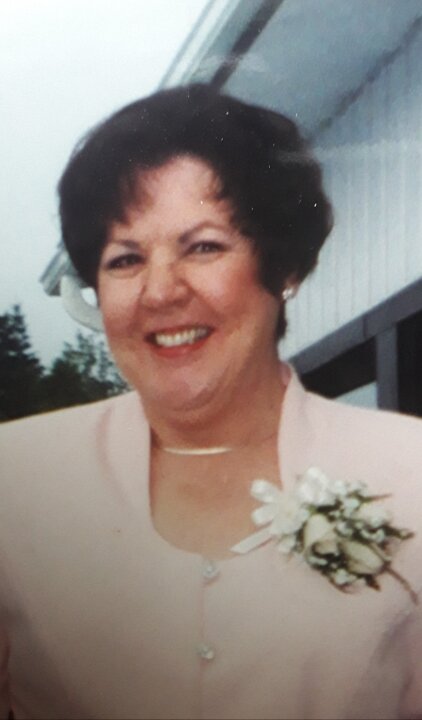 Obituary of Jean Laderoute
After a brief illness, Margaret Jean Laderoute – Ferris "Jean", passed away peacefully, surrounded by family at the Saint John Regional Hospital on Saturday, March 4, 2023. Born in Ottawa, Ontario on November 2, 1947, to parents Martha (Greer) Laderoute and Gerald Laderoute. Jean grew up in Sagwa and Nerepis with her brother Michael John Laderoute "Jack", who predeceased her in 1968, and Thomas Laderoute "Tom" of Saint John, as well as her sister Anne Connell (Brian) who predeceased her in 2012.
Jean loved her family and spending time with them. She was a devoted and loving mother and grandmother who put her family first. Jean was a faithful Christian woman, who read her bible faithfully. Whenever she sought peace and quiet, she would surround herself with the beauty of nature; she especially loved birds and enjoyed feeding them. Jean always wanted to make everyone around her happy and knew when a joke would bring smiles to the faces she loved, even in her final days she found ways to make her family smile through her vivacious sense of humour. She enjoyed genealogy and learning about her family history. During her working years, she ran several stores including the Lorneville and Nerepis stores. Her compassionate spirit led her to work in home health care taking care of elderly neighbours and friends.
Jean married Robert Ferris (Bob), who passed away in 1982. She was a mother to Rose Ferris Estabrooks (Tommy), Wendy Ferris, and Andrew Ferris (Jennifer), all of Saint John.
She adored being a grandmother, starting with Chrissy in 1989. They bonded in a special relationship rarely seen. In the years following her brood of "Sweetie Babies" grew to include Ricky Grant, Christina Sra (Kulpreet), Billy, Oliva, and Julia Estabrooks, Frank Sutton (Holly), Nick Sutton, Keely Sutton (Nick Cunningham), Samantha Cobham, Brody, and Hannah Ferris.
In 2010, she became a great-grandmother, starting with Emma, with who she created a very special relationship. A new brood of Sweeties soon grew. Emma, Ella, Ava, Aiden, and Andrew Ferris. Josh, Jacob, and Jordan Day; Jasleen, Kaya, and Ekam Sra; and Wyatt Sutton. Also, a special chosen son Shawn Merritt.
She was close to her nieces and nephews, whom she forged special relationships with: Eddie Laderoute, Donna Chilsom (Jason), and Heather Connell, she was predeceased by nephew Sean Connell in 2010.
Jean was much loved by her family and friends, and she will be greatly missed.
Arrangements are under the care of Brenan's Funeral Home, 111 Paradise Row, Saint John, (506-634-7424). In keeping with Jean's wishes a private celebration of life will be held at a later date. For those who wish donations may be made to the Seafarers Mission, your local Food Bank, or the Romero House.
Share Your Memory of
Jean