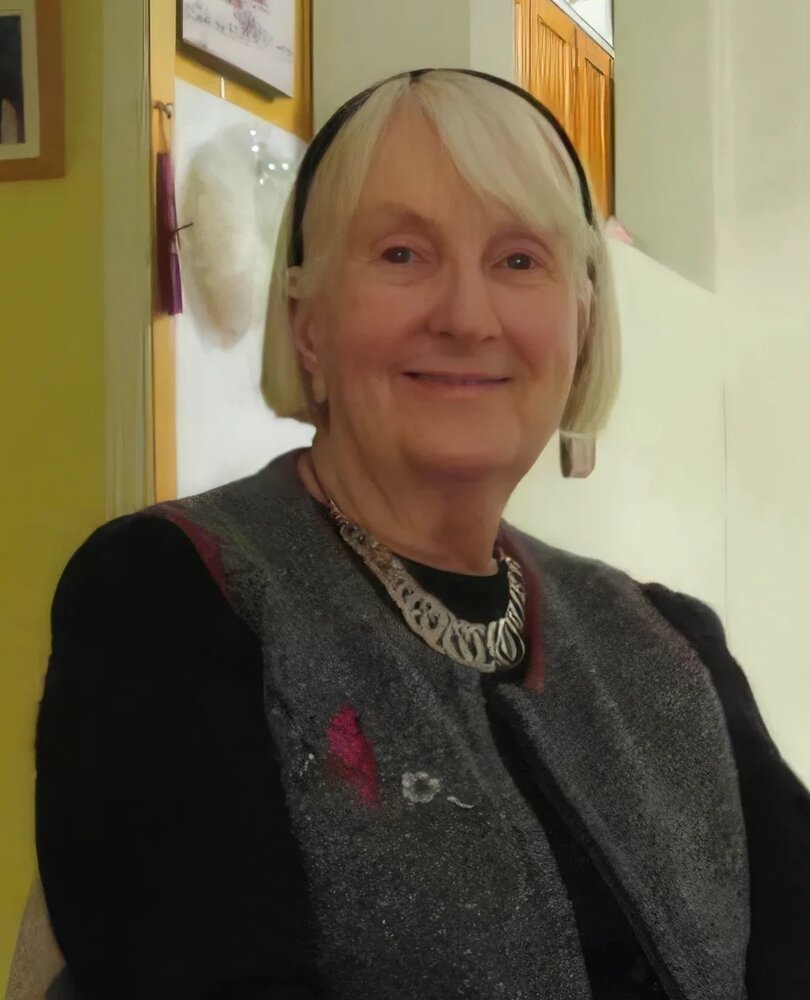 Obituary of Annetta Margaret Abrams
It is with deep sorrow that we, the family of Annetta Margaret Abrams (Stackhouse), announce her recent passing, after a brief illness, at the age of 93.
Annetta was the eldest daughter of Dorothy and Frank Stackhouse. She graduated from Saint John High School and went on to Saint John Vocational School where she later was employed until her marriage to her husband, Laurence (Larry) Abrams. They moved to Sarnia, Ont., where he was employed at the time, but they soon relocated back to Saint John, where he worked as a harbour pilot until his retirement.
Annetta will be deeply missed by her son, Gregory (Jane) of Grand Bay-Westfield, N.B., and her two youngest sisters, Mary Ann Stephansson (Neil) of Atlanta, GA., and Nancy Erb, of Kingston, N.B., with whom she had a very special relationship – the two having been raised by Annetta and Larry from a very young age following the unexpected death of their mother. She will be missed by her other living siblings, Diane Scott-Stewart (Gordon), of Halifax, N.S., and brother Richard (Dale) of Ottawa, Ont. Annetta adored her two granddaughters, Emily Muir (Amos) of Grand Bay-Westfield, and Rachael Abrams (Kevin Wilson) of Fredericton, and her great-grandchildren Cecilia and Laurence Muir. She also had many nieces and nephews throughout Canada and the U.S.
In addition to her parents, Annetta was predeceased by her beloved husband, Larry, and her dear daughter Janet Bishop (Terry), of Grand Bay-Westfield, as well as her brother Frank of Montreal, P.Q., and sister, Adrienne Adams of Kingston, N.B.
She cherished her family and was a generous and loving parent to all who needed her. After the early loss of their mother, Annetta became the center of the Stackhouse family. She took great pride in her home and with the welcoming environment that she created with Larry's support, their home became a collective safe harbour. It was where everyone in the family wanted to be and where we would gather often, usually around the kitchen table with the photo albums or the red piano, always with much joy and laughter.
Over the years, she never missed a birthday or a special moment in any of our lives, always finding time to call or send a note or a card to remember special occasions. How blessed we all have been by this special soul. It is hard to imagine how we would have survived without her guidance and mentorship, but especially without her kind and loving heart. She was the 'true north' of our family and an inspiration to us all.
Donations can be made to the charity of one's choice through the Brenan's Funeral Home web site. Online condolences may be shared at www.brenansfh.com.
Share Your Memory of
Annetta