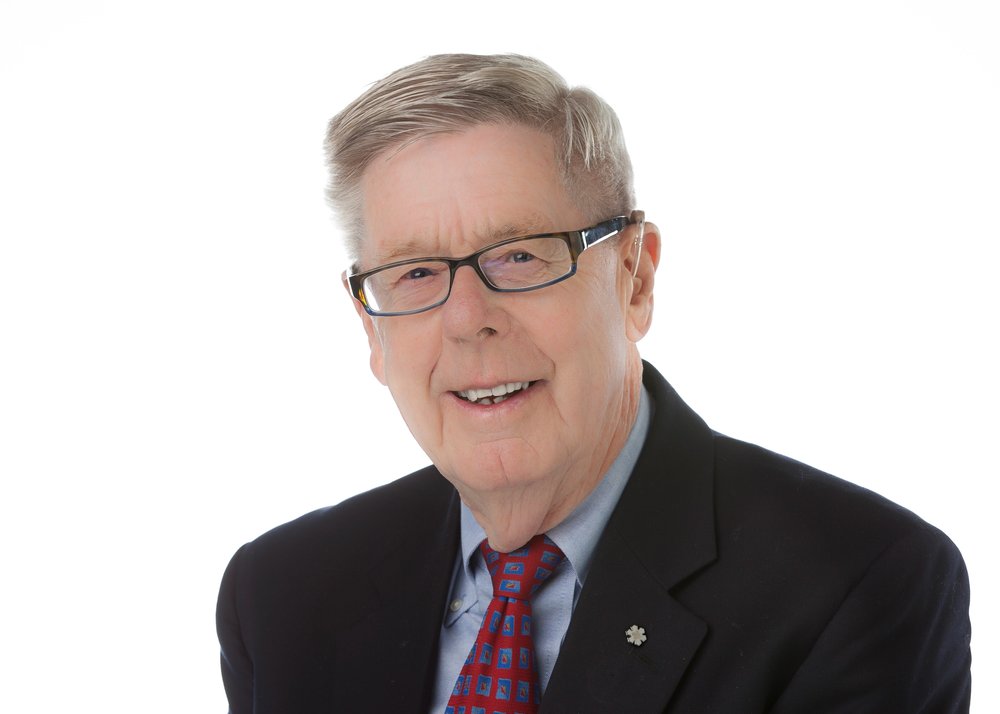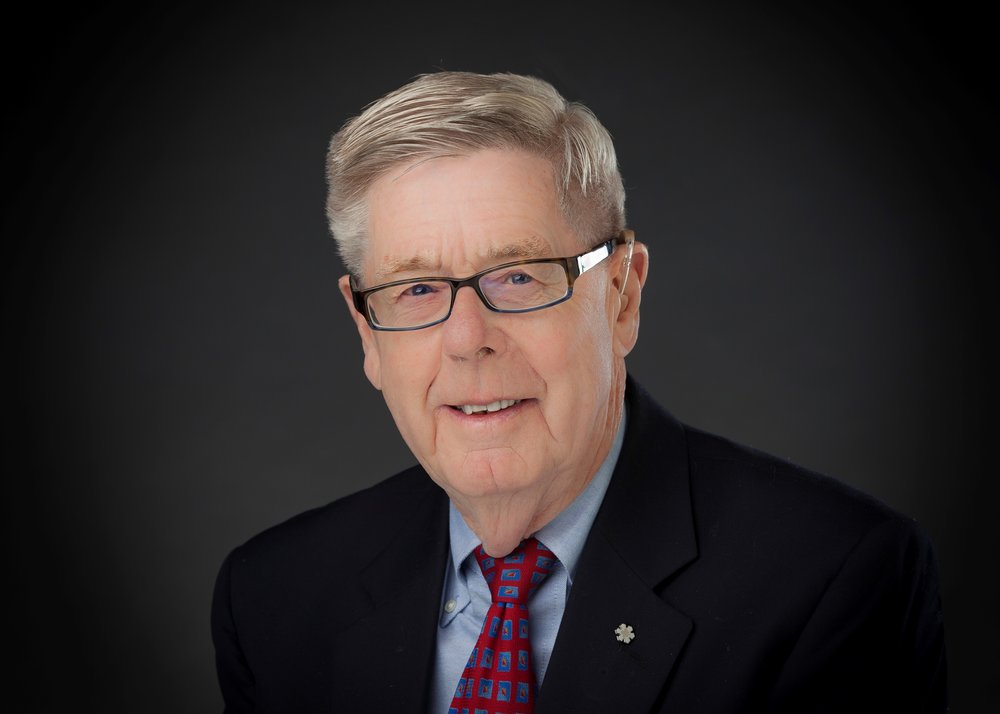 Obituary of Patrick Dolan Darrah
Patrick "Pat" Dolan Darrah, CM., O.N.B., DSc.
1936-2020
With both profound sadness as well a sense of peace for a life well-lived, the family of Patrick "Pat" Dolan Darrah announces his passing following a brief illness at the Saint John Regional Hospital on June 11, 2020.
One of the province's most prominent industry, community leader and activist for over 60 years, Pat was a voice and powerhouse behind numerous national, provincial and community initiatives.
Locally, Pat's contributions touched all aspects of the Saint John community – business, economic, social and cultural well-being. He played a significant role in virtually every major development in Saint John over the past 30 years including the development of Market Square, the 1985 Jeux Canada Games, civic and provincial bicentennial celebrations, the Imperial Theatre, Harbour Station, the Aquatic Centre, the Canada Games Foundation, Port Development and most recently, the establishment of Dalhousie Medicine New Brunswick, just to name a few.
Recognized for his larger-than-life personality, an impish Irish grin and quirky, often irreverent sense of humour, Pat's natural curiosity translated into his being interested and involved in just about everything that was going in his community, his province and his country.
A natural warrior, Pat loved nothing more than yet another challenge that demanded every ounce of his boundless energy and passion. The respect engendered by his honesty, integrity and tireless persistence when pursuing a goal ensured the supporters he needed from his vast network of friends and colleagues.
Executive Director of the Saint John Construction Association for more than four decades, Pat spearheaded a number of initiatives that have positively impacted the construction industry across Canada. A natural mentor with a store house of industry knowledge, Pat is credited with helping to vastly improve relations between labour and management, leading the development of Pension and Benefit plans and ensuring training centers for New Brunswick unions. Nationally, he was also instrumental in the establishment of BuildForce Canada and the NCLRA.
Throughout his long professional career, Pat served on numerous local, national and international industry-related boards and organizations, including serving as the Canadian Employer Delegate to United Nations – International Labour Organization, Geneva in 1981.
But it was his passion for his community that fueled an energy and passion that never waned even in retirement. Over the years, in addition to his involvement in local and provincial major initiatives, numerous local economic development, healthcare and sports related organizations and foundations benefitted from Pat's leadership, drive and innate ability to generate enthusiasm and support for those initiatives he knew would benefit for much-loved Saint John community.
Among his many previous involvements were: the IWK Miracle Network Telethon, the Saint John Housing Commission and the Saint John Regional Development Commission. He was also a past member of the Board of Brunswick Pipeline and the Energy and Utilities Board.
Pat's dedication to his career and his community resulted in numerous well-deserved awards and recognitions. Highlights included his investiture into the Order of Canada (2014), the Order of New Brunswick (2011), an Honourary Doctorate of Science from UNB (2004) and the Queen's Jubilee Medal (2003). Locally, Pat was awarded YM-YWCA Red Triangle Award and the Thomas J. Higgins from the United Way of Saint John. Other organizations that recognized his contributions over the years included the Saint John Board of Trade, the Canadian Association of Executives (Pinnacle Award), and UNB Saint John Faculty of Business.
Pat loved his Saint John roots and great pride in having been born and raised in the city's south end and was also a loyal and supportive alumnus of St Malachy's School (Class of '55).
A devoted father and grandfather, Pat was a familiar figure at each and every grandchild's event. Most sports events saw Pat typically using his walker as an upfront seat right on the sideline. Pat will be sorely missed at the Forest Hill neighbourhood gatherings he so enjoyed.
Pat is survived by his wife of 60 years, Sheila (White); daughter Trish and her daughter Elizabeth; son Sean (Jill) and their sons William and Jay; his dear sister-in-law, Christina Darrah; brother-in-law Michael (Brenda) and Gerry White of Moncton; as well many loving nieces, nephews and cousins.
Darrah was predeceased by his parents, Patrick and Kathleen (Driscoll) Darrah; his infant son William; his sister Marlene O'Brien; his brother Michael Darrah and his brother-in-law, Gerard "Jerry" O'Brien.
Arrangements are under the care and direction of Brenan's Funeral Home, 111 Paradise Row, Saint John, NB (634-7424). A Mass of Christian Burial will be celebrated privately for family. For those who wish, remembrances may be made to Dalhousie Medicine New Brunswick Patrick Darrah Memorial Scholarship Fund (contributions can be made online at www.giving.dal.ca/darrah ) , Bobby's Hospice or the Empty Stocking Fund. Online condolences may be placed at www.BrenansFH.com. Livestream video of the funeral will be available from Wednesday, June 17, 2020 at 11:00 am onward by visiting Pat's obituary on Brenan's website.
Share Your Memory of
Patrick