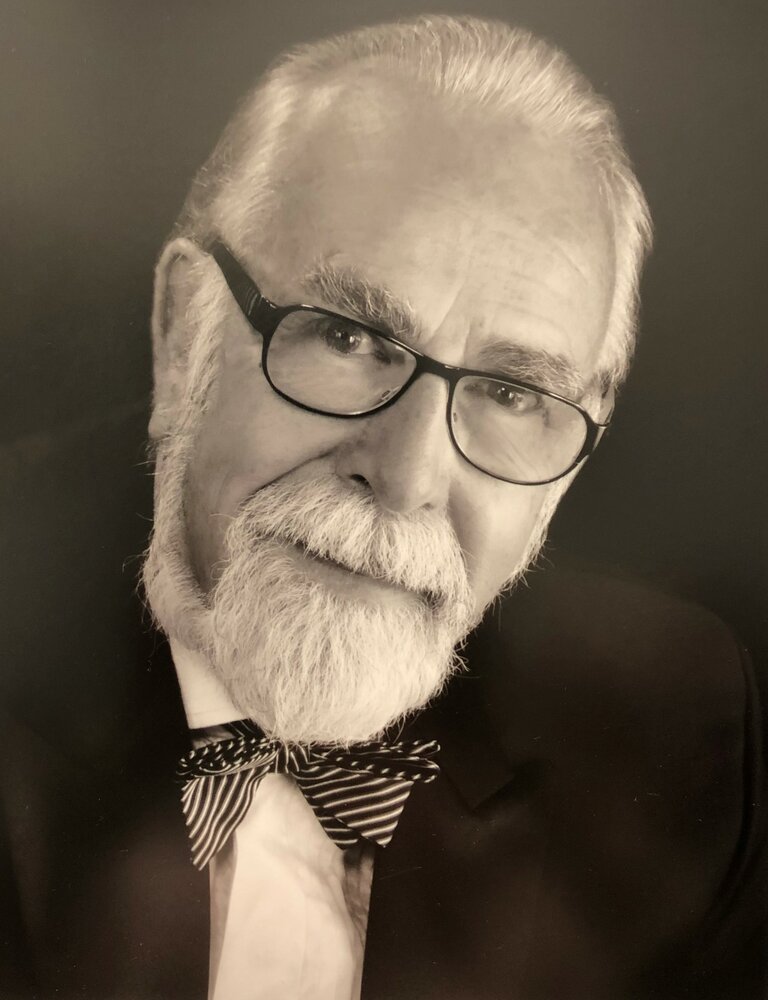 Funeral Service
3:00 pm
Thursday, March 17, 2022
Brenan's Paradise Row Funeral Home Chapel
111 Paradise Row
Saint John, New Brunswick, Canada
(506) 634-7424

Get Directions
Obituary of Dr. Don Farrell
It is with great sadness that the family of Dr. Donald "Don" Harold Farrell announce his unexpected death, which occurred on Monday, January 17, 2022
Don was a Renaissance man, a man in a hurry to explore and savour everything this world had to offer him. He was a man of many passions, which he shared with his love and partner Donna L Black. He had a lifelong love of art, for which he traveled extensively to learn and enjoy as often as possible, including visiting the State Hermitage Museum in St. Petersburg, Russia. He and Donna share an impressive private collection of renowned New Brunswick artists, past and present. They were also loyal patrons and contributors to the Imperial Theatre.
Don was also an avid and respected sailor. Upon his return to Saint John to open his medical practice, he immediately became an active member at the RKYC. He participated in numerous local, regional, and international sailing regattas. He could usually be seen standing on the rail fine-tuning the spinnaker or as the navigator in the extensive offshore competitions. Although he enjoyed the local competitions he always looked forward to and prepared for the prestigious offshore races some of which included the Marblehead to Halifax, the Yarmouth Cup, Chester Race Week, Charlottetown Race Week. and more. He was co-owner and crew of several boats, which were all named "Boss Lady".
Don was also a life member of the Canadian Power and Sail Squadron and held the highest course designation of N (Navigator). He held the position of Commander of the Kennebecasis Squadron and was selected as Co-Chair for the National CPS Conference which was organized and held in Saint John in 2003. He also served on local and national education committees volunteering his time and expertise.
Don's education began at Saint John the Baptist school and then graduated from St. Malachy's High School, St. Francis Xavier University, Dalhousie Medical School and McGill University where he received his Ophthalmology Fellowship. He returned home in 1980 to begin his private practice of 42 years, 25 of which were partnered with Dr. Ed Doherty. Dr. Farrell sadly closed the doors to his practice on June 30, 2021.
Don was dedicated to feeding his mind and in turn encouraging others to do the same. He gave an annual mathematics award to a student from St. John the Baptist for multiple years. Don was a "south ender" and never lost sight of his roots. He was very proud of the success stories that came from his neighbourhood. He was a major contributor to a St F.X. scholarship fund set up for his and Donna's grandchildren.
His endless devotion to the Canadian National Institute for the Blind (CNIB) grew out of his passion for ophthalmology. He volunteered throughout an entire generation locally and nationally, in various capacities which resulted in improved quality services in blindness prevention and braille literacy. Don served as CNIB Regional and Provincial Chair, Member of the National Board. National Chair of the E.A. Baker Foundation for the Prevention of Blindness providing post-graduate Fellowships in Ophthalmology and research. He served as Chair of the National Coalition on Vision and the Chair of Blindness International. Don was established as an Honorary member of CNIB and was the recipient of the Arthur Napier Distinguished Service Award in 2009 followed by The Century of Change Award in 2018.
Don was a member of the Knights of Columbus and past president of the St Patrick's Society.
His love of learning, especially history and philosophy, regularly took him and Donna to St. F.X. to study the great philosophers. His travels took him to amazing parts of the world, including Easter Island to see the Moai stone head statues, to Jordan to see the ruins of Petra and eat lamb cooked in a cylinder buried in the sand in the desert of Wadi Rum that Lawrence of Arabia crossed to capture Aqaba, to the Valley of the Kings in Egypt to see King Tut, to Jerusalem to pray by the Wailing Wall, and to stand in the spot where Jesus ascended into Heaven inside what is now the Church of the Holy Sepulchre.
While traveling the world as it fed his mind, it also fed a love of gastronomic exploits. His most recent commitment to this was when he was inducted into the prestigious Chaîne des Rôtisseurs in November 2021 at which time he surprised Donna with her own personal honor. This international group hosts events bringing together people with a mutual interest in and passion for good food, conviviality, and fellowship. It was a group that they were designed to be a part of.
Even more than his pursuits of personal knowledge and experiences, Don was passionate about his friends. On Friday nights (and into the weekends) Don would be spending time with them at places like the "1880" in the 1970s and "Grannan's" in the 1980s. The legend is that these venues had three profit centers: "food", "beverages" and "Dr Don". The parties also extended to his home, where family and friends gathered to enjoy an annual pig roast as the unofficial opening of summer. At the turn of the century, the party theme was geared toward the "Parrothead" (an affectionate moniker for those who regale in the music of Jimmy Buffett) community. Although the food spreads were marvelous, the best things on the menu at those gatherings were the libations consumed when side-splitting jokes and good-natured teasing were reveled in by all.
Don was always an entrepreneur at heart. At St. F.X., he was involved in the profitable Pizza business at the world-famous "Wheel", which in turn gave him multiple opportunities to embellish and support its financial success. These ventures helped to finance his trips to various cities in the U.S, to play competitive bridge with his brother Fred as his partner. He was also emotionally and financially invested in harness racing throughout the Maritimes and the New England States and was a regular at Exhibition Park on Saturdays to watch his ponies. He was a partner in multiple real estate projects in Saint John over the years with the late Ron Kincade and Abe Calp amongst others. He was a part-owner of the Saint John Flames hockey team and was thrilled to wear the Calder Cup ring in honour of their 2001 win.
Don and Donna incorporated Lord and Lady Promotions (concert promotion company) and joined forces with his friend Mark Lee to bring star talent to the Maritimes. They enjoyed the thrill of meeting, conversing, and sharing time with stars such as The Highway Men, Celine Dion, Tragically Hip, Vanilla Ice, Tom Cochrane, The Beach Boys, Sam Moon, Steve Miller Band and Garth Brooks to name a few.
While saved for last on this list of passions, his family was always first. They were all as passionate about him as he was about them. He loved to be surrounded by them and would often sit back during family gatherings and look on with immense pride at his children and most especially his grandchildren.
Don passed away unexpectedly, suffering a cerebral hemorrhage at the Saint John Regional Hospital, where his immediate family were able to say a final Bon Voyage to him. Til we met again!
Don is survived by his life partner Donna L Black; children Andrew (Allison), Hope (Troy), Michael (Ariel), Morgan Stevens (Jason) and their mother Catherine (Meurling); stepchildren Shawn Stevens and Gareth Black; grandchildren Jacob, Nicholas, Sydney, Cole, Keely, Peyton, Carter, Freya, Maeve, and Branwyn; nephews Eric and Todd, and niece Patricia.
Don is predeceased by his father Charles, mother Zita (McInerney), stepmother Mary (Fleiger) Kopp, and brother Fred.
Arrangements have been entrusted to Brenan's Funeral Home, 111 Paradise Row, Saint John, NB (634-7424). A memorial service will be held on Thursday, March 17, 2022 at 3:00 PM in the chapel, and a larger celebration of his life will be held this summer. Donations in memory of Don may be made to a charity of the donor's choice. www.BrenansFH.com.
Share Your Memory of
Dr. Don