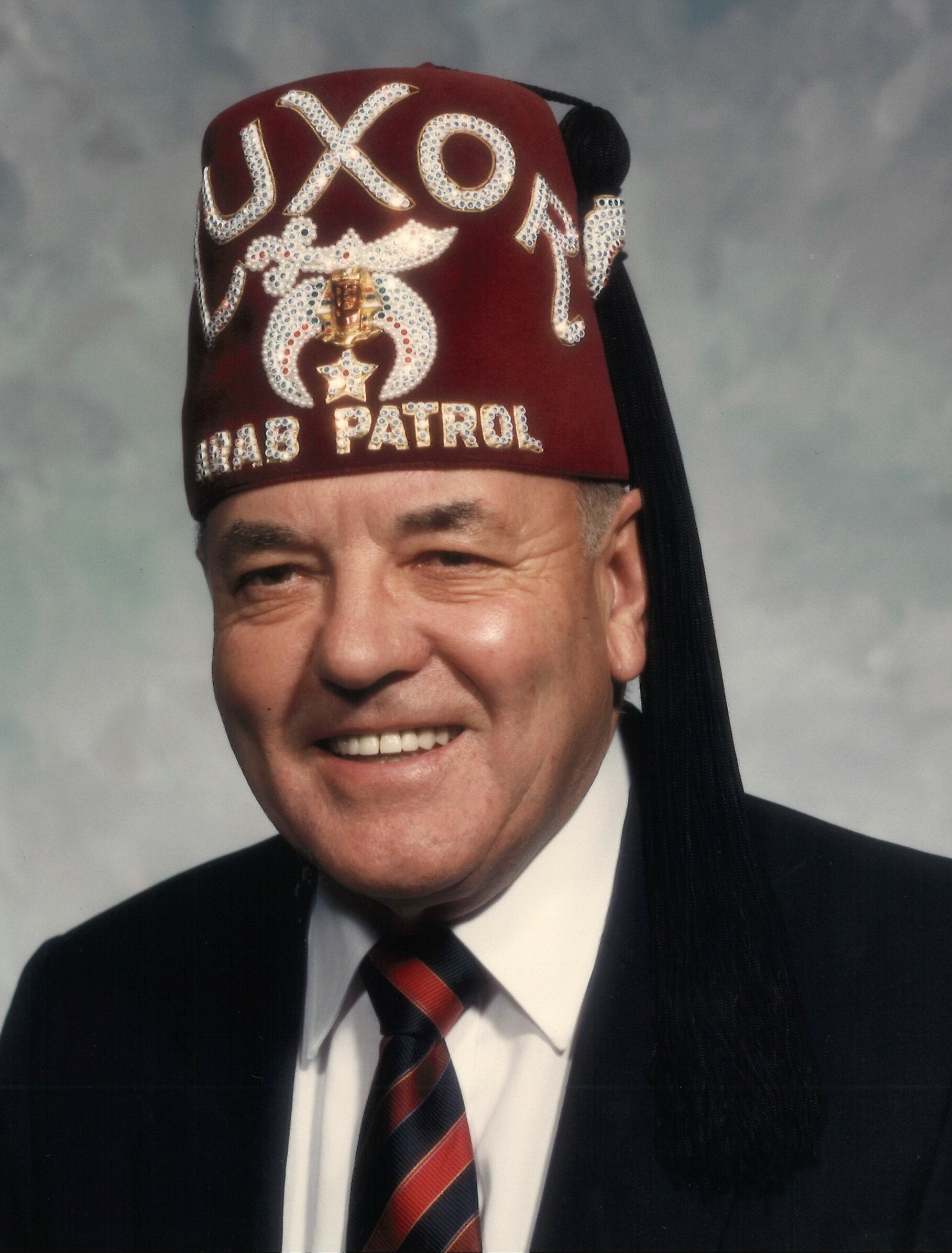 Visitation
2:00 pm - 8:00 pm
Tuesday, February 22, 2022
Norman & Jean's House
Please contact the family, directly for address
Saint John, New Brunswick, Canada
Shriners Service
1:30 pm - 2:00 pm
Monday, March 14, 2022
Brenans Funeral Home Chapel
111 Paradise Row
Saint John, New Brunswick, Canada
5066347424
Celebration of Life Funeral Service
2:00 pm
Monday, March 14, 2022
Brenans Funeral Home Chapel
111 Paradise Row
Saint John, New Brunswick, Canada
5066347424
Obituary of Norman William Francis
***UPDATED SERVICE DETAILS***
Francis, Norman William
After a life well lived, it is with great sadness that the family of Norman William Francis announces his passing on Wednesday, February 16, 2022, at the Saint John Regional Hospital. Born on December 23, 1926, in Hampstead, New Brunswick, he was a son of the late Annie (Elder) and Clarence Francis. In addition to his parents, Norman was predeceased by his brothers, Raymond, Marshall, Charles, and sister Gladys MacDonald.
Norman was a man who lit up a room with his infectious smile and quick wit. He was tender hearted and a committed family man. He will be deeply missed by his beloved wife of 66 years, Jean Francis; daughters, Sandra Francis, and Andrea Kane (Allan); grandchildren, Samuel and Anna; special niece, Linda MacDonald, and many extended family members.
He entered the world of business at a young age, opening Norman W. Francis Limited in 1956. Through hard work and perseverance, he became one of the largest electrical contractors in New Brunswick. He was proud of the many large projects that his company was involved in throughout New Brunswick, including the construction of Point Lepreau Nuclear and Coleson Cove Generating Stations.
During his career, Norman's entrepreneurial spirit persisted with the development of many business and residential projects, including his office on Somerset Street which became the hub of his other pursuits, including Higgins & Wilson Refrigeration and All Coverage Insurance which he founded. At age 90, he was still driving himself to the office, wearing one of his classic suits.
Over the years, he participated in numerous clubs and associations within the community, including the Saint John Luxor Shriners, Hibernia Lodge and the Knights of Pythias. He recently celebrated 50 years of membership at the Saint John Union Club and was a long-time supporter of Portland United Church and a member of Ball's Lake Fishing Club.
Norman was past president of the New Brunswick Electrical Contractors Association and a dedicated member of the Saint John Progressive Conservative Party, contributing to many of its leadership campaigns throughout the province. He was also an honorary member of the New Brunswick Police Association.
In 1962, Norman discovered the pristine property of Island Lake, which became a place near and dear to his heart for creating special memories with family and friends. He was a man of adventure and enjoyed fishing and hunting trips to Anticosti Island, the Miramichi, and had many stories to tell.
Thank you to family, friends, and caregivers for all your love and support. A special thank you to Alberta Clowes who has been Normans' right hand in the office for 47 years, and a close family friend. Much gratitude to brother-in-law, Larry Crawford for his care and support this past year.
Arrangements are under the care and direction of Brenan's Funeral Home, 111 Paradise Row, Saint John, NB (634-7424). On Tuesday, February 22nd, from 2:00-8:00 pm, the Francis family will be hosting a visitation at Norman and Jean's home and will be adhering to the present governmental mandates for informal gatherings. On Monday, March 14th, 2022, at the Brenan's Funeral Home Chapel, the Shriners will be holding a tribute service for Norman from 1:30 - 2:00 PM; with A Celebration of Life will directly following. Donations in Norman's memory can be made to the Shriners Children's Hospital. For those who wish, condolences may be made by visiting www.BrenansFH.com.
Share Your Memory of
Norman