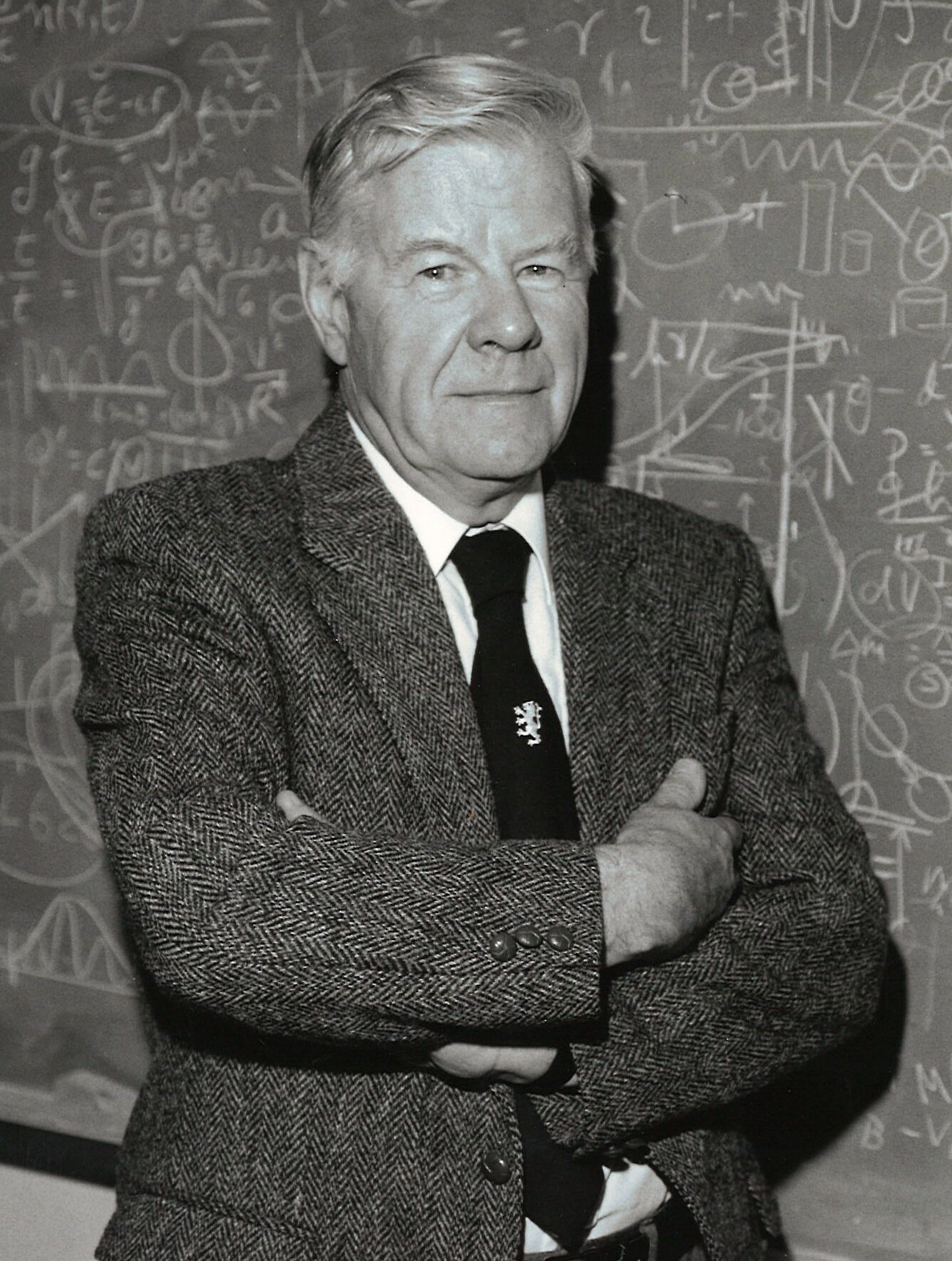 Obituary of Ian Robert Cameron
Born July 26, 1931
Passed peacefully February 19, 2022, at the age of 90 years.
Ian was born and raised in the idyllic surrounding of the Scottish Highlands. Growing up he developed a lifelong passion for mountains and wildlife, especially bird watching. Ian's parents Duncan and Bessie (Mackay) Cameron had 4 Children; Kenneth (passed at age 2), Duncan (passed at age 6 months), Angus (passed at the age of 90 in 2009), and Ian Cameron.
After obtaining his Bachelor of Science and his PH. D degrees in physics at the University of Edinburgh in 1958, he worked for 9 years in the development of advanced nuclear reactors in the United Kingdom. This is when he met the love of his life, Heather, while mountain climbing and married her in 1957.
1967, Ian and his family moved to Canada, where he worked at the newly opened campus of the University of New Brunswick. Ian loved to teach and loved his research in nuclear physics. He had published multiple books including "FROM QUARK TO QUASAR, An Exploration of the Physical Universe", and "Nuclear Fission Reactors ". Not only was Ian a Professor at the UNB, but he was also a former Dean of the faculty. He retired in 1992 and became Professor Emeritus of Physics where they gave him the use of an office and the opportunity to distract his employed colleagues. There is an Ian R Cameron Scholarship at the University of New Brunswick Saint John Campus that has helped many students throughout the years. Any donations in his memory can also be made to the campus, as Ian strongly believed in the power of education.
Ian was happiest when surrounded by books and nature. He loved to listen to classical music, bird watching, and cheering on his favorite British football team. Ian was a proud member of many nature clubs including Saint John Naturalist Club and Nature NB.
Ian is survived by his beautiful wife of 65 years. He was a proud father of his one and only child (daughter) Catriona Cameron. His memory will be cherished by family members: Cousin, Evelyn Bolster; nieces Carolyn (Jim) Craig; Gillian (John) Mulholland; Allison Symons; Jenny (Ray) Gray and great-nieces Fiona (Cameron) Smith; Catriona Ferris and Sarah Wheeler.
Ian will be greatly missed by all that knew him. He loved life and the universe surrounding us. He was always learning and teaching and made people smile. He is proceeded in death by his parents, 3 brothers, and his nephew Ewen Cameron whom he cherished greatly. He will be missed but never forgotten. "Nothing in life is to be feared, it is only to be understood. Now is the time to understand more, so that we may fear less. ― Marie Curie
Arrangements are under the care and direction of Brenan's Funeral Home, 111 Paradise Row, Saint John, NB (634-7424). In following with Ian's wishes cremation will take place with a small family gathering to take place at a later date. For those who wish, condolences may be made by visiting www.BrenansFH.com.