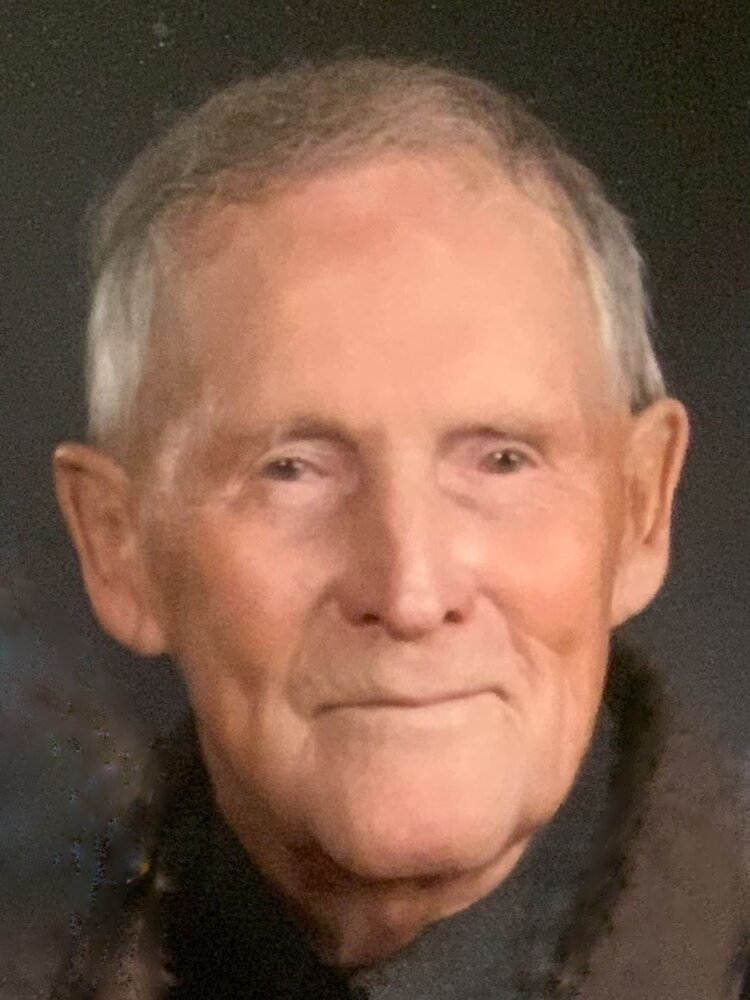 Visitation
1:00 pm - 3:00 pm
Friday, March 3, 2023
St. George's Anglican Church
432 King Avenue
Bathurst, New Brunswick, Canada
506-546-3225
Visitation
6:00 pm - 8:00 pm
Friday, March 3, 2023
St. George's Anglican Church
432 King Avenue
Bathurst, New Brunswick, Canada
506-546-3225
Funeral Service
1:00 pm
Saturday, March 4, 2023
St. George's Anglican Church
432 King Avenue
Bathurst, New Brunswick, Canada
506-546-3225
Obituary of Thomas William Facey Crowther
Born in Kandy, Ceylon, he never lost the traces of his English boyhood. It would come out when he said 'squirrel', eliding the 'rrel' into a kind of 'iddle'. 'Squiddle'. And his garden in Salmon Beach was worthy of one of the great English country manors. Tom Crowther's ability to grow flowers and fruit trees at Meadowbrook Farm in Salmon Beach, New Brunswick, had a lot to do with growing up in the area. He, his parents and his siblings arrived from the tropics to take advantage of the Land Settlement Program. But they discovered a harsh and intemperate tract of land, with rugged shores and treed sections of rocky soil that made for a difficult homestead. Life during the following Depression was arduous, but the family's misfortunes grew when his father, Cecil, died when Tom was not yet a teenager, his older and closest brother, Lionel, was killed in action over Nazi occupied France, and his mother, Sarah, died of cancer a few years later. The adversity of these days was significantly eased by the financial assistance of an uncle in India and the sacrifices of Tom's sister, Violet.
These early hardships left their mark on him. He was hard working and determined. But the experience instilled in him a kind of conviction – a conviction that nothing was too rough or disfigured that God could not make something of beauty out of it. If "there's some corner of a foreign field / that is forever England", to quote one of his favorite poets, then there was something in even the most wayward and undesirable that could come to look like Jesus. Tom developed a tenderness and compassion for the poor, the ignored, the troubled and the lost.
Coming eighth among the nine children, Thomas Crowther attended school at Salmon Beach and Bathurst High School before putting himself through the University of New Brunswick by selling pulpwood collected on the beaches of the Bay of Chaleur. Upon graduation, he taught school in Salmon Beach and Clifton, and became Vice-Principal at the school on Deer Island. But in the conviction that God was calling him to ministry in the Anglican Church, he went up to Halifax to study Divinity at King's College. It was there that he met a bright and attractive Dalhousie undergraduate, Patricia Jean Barrett. They married in 1956.
He had a distinguished career as a churchman. Bishop Harry Hives tried to entice him to the Diocese of Keewatin by giving him a summer student experience in Whitemouth, Manitoba and among Indigenous communities around Bear Skin Lake in northern Ontario. He was made Deacon in the Diocese of Nova Scotia by Bishop Waterman in 1956 and, the following year, he was ordained to the Priesthood by Bishop Henry O'Neill in Woodstock. In 1956 he took up the pastoral charge of the Parish of Canterbury, New Brunswick (which included churches in Kirkland, Benton, Jackson Falls and Richmond Corner). Then, in 1962, Bishop O'Neill asked him to go the the parish of Grand Bay and Westfield, where he served for four years. In 1966, (then) Archbishop O'Neill appointed him as Rector of St George's Church, Moncton with St Andrew's Mission, initiating an incumbency that would last for twenty-four years. He was appointed Archdeacon of Chatham in 1981 by Bishop Harold Nutter and remained in this role until his retirement. This was a vibrant period in the church's life when the parish was teeming with organizations and service groups. Assiduous in his visiting and encouragement, and commanding in his leadership of worship from the Book of Common Prayer, Archdeacon Crowther's leadership, aided by the gracious and hospitable presence of his wife, Pat, built up a strong community of faith, witness and devotion.
In his retirement, Archdeacon Crowther and his wife returned to Salmon Beach. Meadowbrook Farm had always been a retreat for the five Crowther children, with its Dad-built tree house, bi-plane, swing, labyrinth of book shelves, and extensive collection of vintage VHS movies. Tom spent his days reading poetry, baking for visitors, tending to his ever-expanding garden, renovating the farm house, and spoiling his grandchildren, who greatly loved him in return. At the age of 75, he joined his family in climbing 2700 ft Mount Carleton. He remained active in the community, delivering Meals on Wheels and faithfully attending worship at churches in Bathurst, Salmon Beach, and Clifton.
When his health started to decline, Tom and Pat moved to Rothesay, New Brunswick, in August of 2022, where Pat, with the help of their children, was able to keep him at the home of their daughter Vanessa McMullin and her husband, Greg. After a brief period of illness, he died peacefully at home surrounded by his family on Friday, February 24th, 2023. Pat and his four children "sang him into heaven", though everyone felt the profound absence of Tom's deep, resonant voice.
Thomas Crowther is predeceased by his and Pat's beautiful daughter, Sanna; brothers Richard, Ted, George, Ralph and Lionel, and sisters Violet, Laura, and Mabel. He is survived by his beloved wife of 67 years; children Wandlyn (Albert) Snelgrove, Stephen (Donna) Crowther, Fawna (Stephen) Andrews, and Vanessa (Greg) McMullin; 14 grandchildren (Neil, James, Alexander, Alyssa, Clare, Lauren, Patrick, Lionel, Ellen, Daniel, Samantha, Matthew, Ben, Madeline); and 9 great-grandchildren.
The family wishes to express its deep thanks to: Dr Chelsey Brown, Tom's kind and compassionate caregivers, Jennifer Parlee and John Eliassen, Holly Smith and the Extra-Mural Health Program in Bathurst and Kennebecasis.
When asked to describe his legacy, Pat said, "Tom supported and loved each and every one of us unconditionally. He taught us never to judge a book by its cover, but rather by what was within. How blessed we are to have someone that makes saying 'goodbye' so hard."
Funeral arrangements are under the direction of Brenan's Funeral Home, 111 Paradise Row, Saint John, NB (634-7424). Visitation will take place from St. George's Anglican Church (432 King Avenue, Bathurst, NB) on Friday, March 3, 2023, from 1:00-3:00 PM and 6:00-8:00 PM. A Funeral Service will be held from St. George's Anglican Church on Saturday, March 4, 2023, beginning at 1:00 PM. Those unable to attend are welcome to view the service by clicking the link on Thomas's obituary on the Brenan's website. Those wishing to make donations are asked to direct their gifts to the Anglican Parishes of New Brandon or St. George's in Bathurst, NB. Online condolences may be placed at www.BrenansFH.com
Share Your Memory of
Thomas